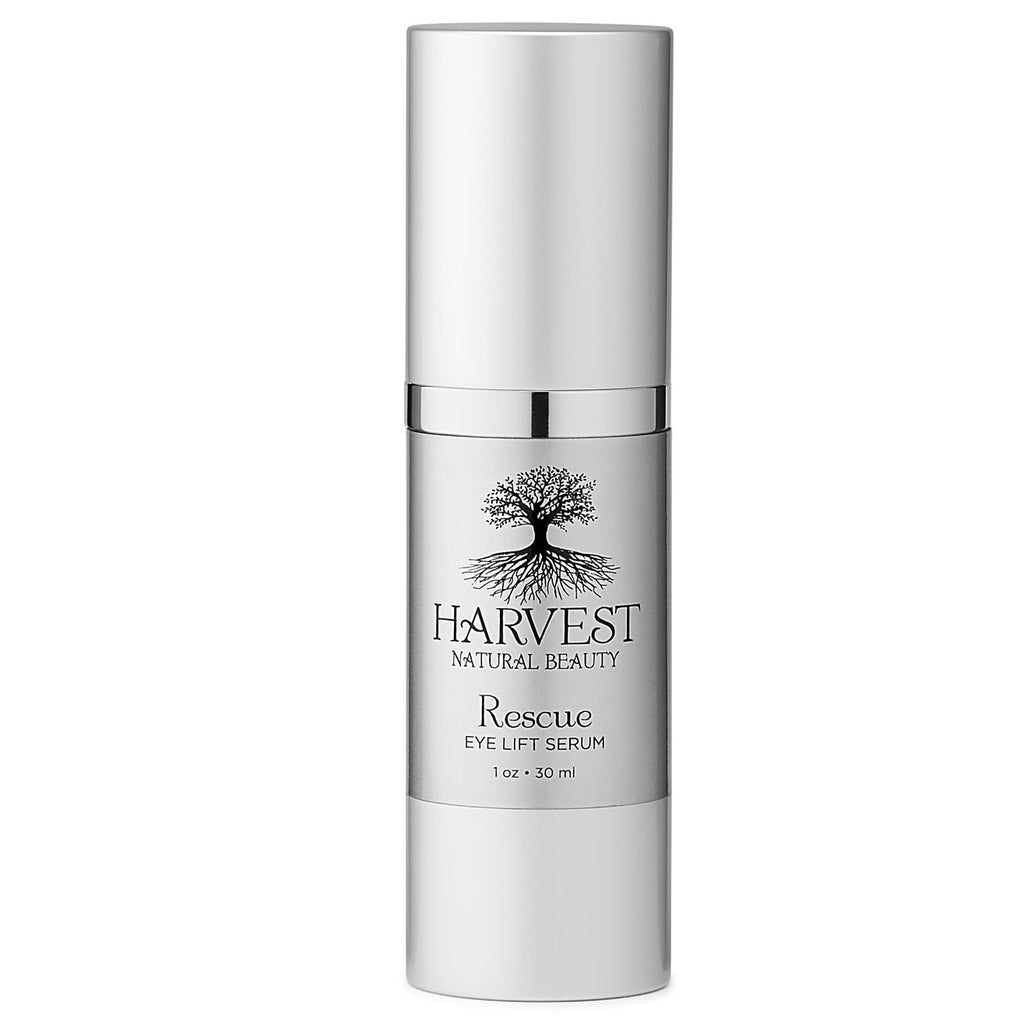 Rescue Eye Lift Serum
Rescue your eyes. This highly concentrated oligopeptide natural organic eye serum is infused with hibiscus, saponisodes and flavonoids, to strengthen your capillaries and reactivate microcirculation, making skin firmer and more elastic, while minimizing dark circles, wrinkles and crow's feet.
Hibiscus, known as nature's botox, is a low molecular weight oligopeptide that diminishes wrinkles. Rich in antioxidants, it reverses the damage caused by UV rays, dust, and pollution.
Algae Extract, dubbed the "ocean's most potent secret" is full of Vitamins A, B, C, and E. This powerful antioxidant instantly hydrates, conditions and activates skin rejuvenation.
Sunflower Seed Oil is full of Vitamin A and Vitamin E, linoleic acid, and decreases transepidermal water loss.
Calendula is a medicinal plant known for its anti-inflammatory, antibacterial and antioxidant properties. Improves firmness and hydration.
Shea Butter is full of natural vitamin A and E, and is known to have exceptional healing properties, improving dry skin, blemishes, wrinkles, and eczema. 
Recommended for all skin types, including dry, environmentally stressed and mature.  
[powr-tabs id=b7922ee0_1499737545]
---
Share this Product
---
More from this collection